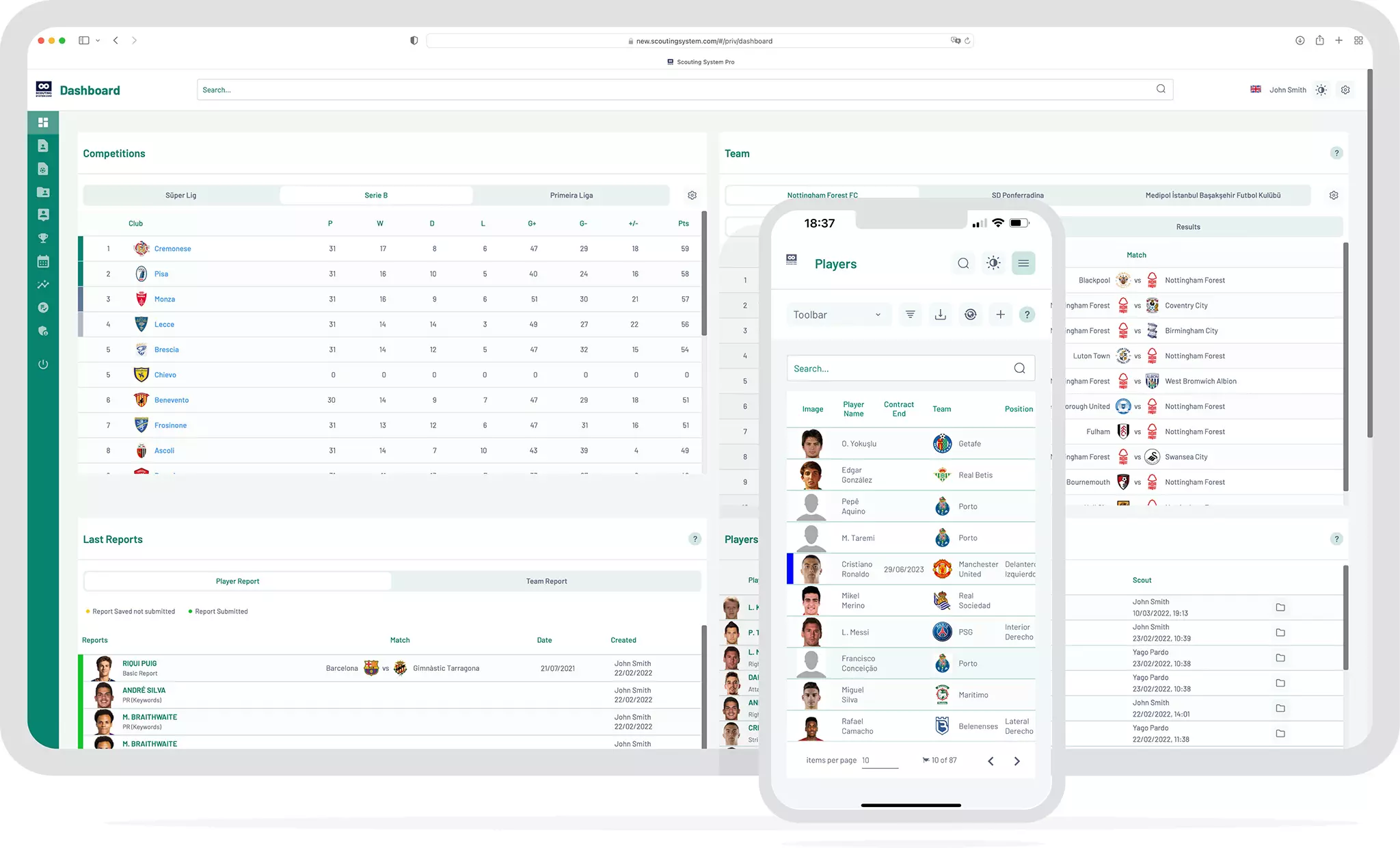 We combine the best from technology, with a long track record building scouting systems for professional football clubs, leagues and federations. 
In 2012, we developed our 1st scouting database for Real Madrid, during 2013 we started the development of our first version of  Scouting System Pro for AS Monaco. In the following seasons AS Monaco achieved a landmark on transfer player fees with talents such as Mbappé, Bernardo Silva, Bakayoko, Thomas Lemar, among others. This successful track record caught the attention of companies like Nike, and clubs such as Sampdoria in Italy and professional football leagues like the Canadian Premier League and the Portuguese League.
In 2014, we started the development of our Scouting System Market platform, especially driven for the players transfer market. International sport agencies such as Stars & Friends, Classico Sports, Pro Eleven and Soccer Mondial, have chosen our software as their main scouting platform for the management of their business.
See Scouting System in action!
Get in touch with us and experience a live demo of Scouting System, ask questions and get all the answers.
We are leaders on the development of customized scouting solutions.
Whether it is video, written reports, data, background checks or good old-fashioned scouting from the stands, it all goes into the big decision-making melting pot. And when you make a decision, all this information allows you to mitigate the risk you are taking.
We have 3 different Scouting platforms options available: