Developed with smaller clubs in mind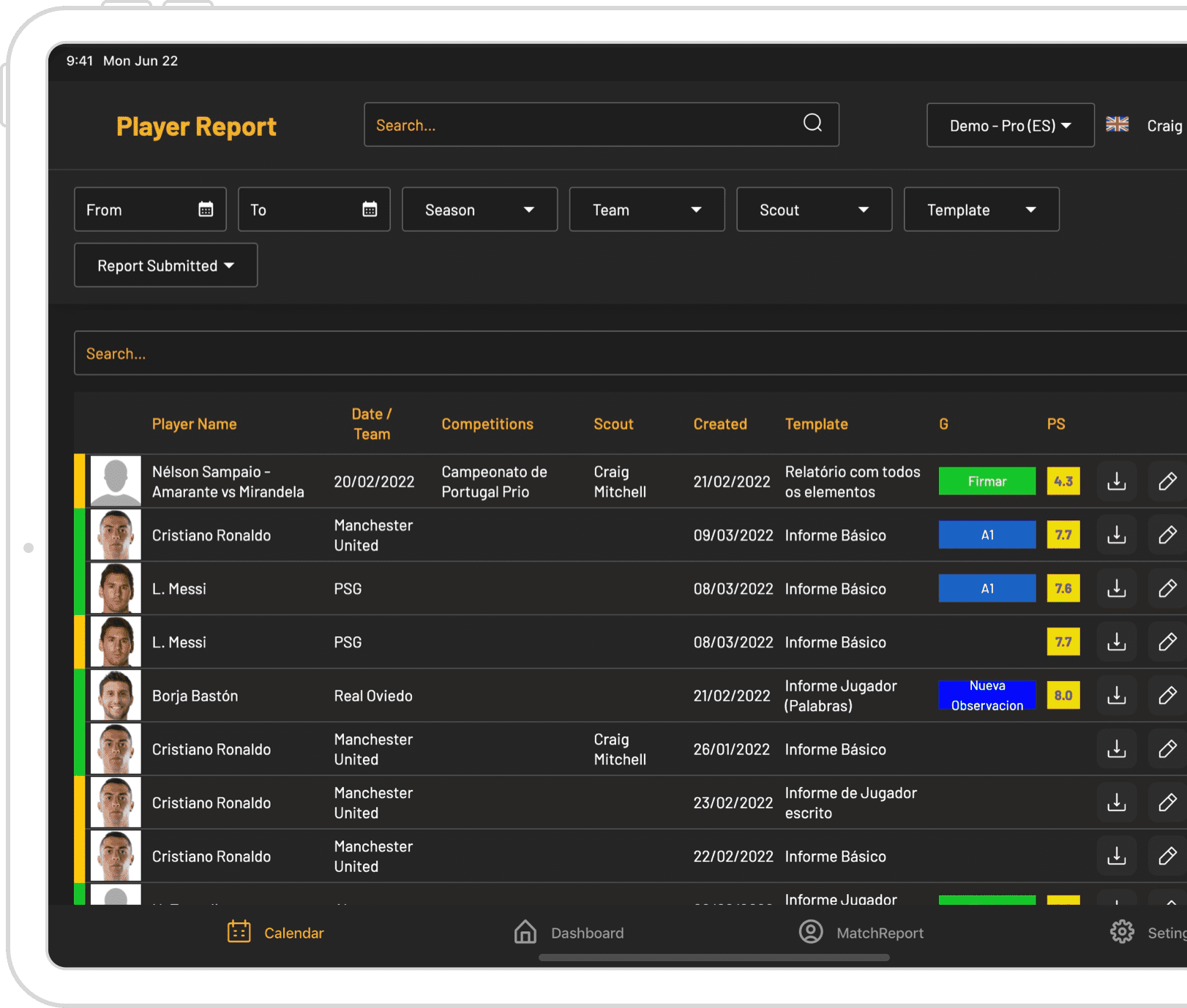 This talent version of Scouting System, was developed having in mind the needs of smaller clubs, keeping an important part of the main features from Scouting System Pro, yet by a fraction of the cost.
With Scouting System Talent, it is possible to follow two competitions and have access to teams and players databases of these two competitions.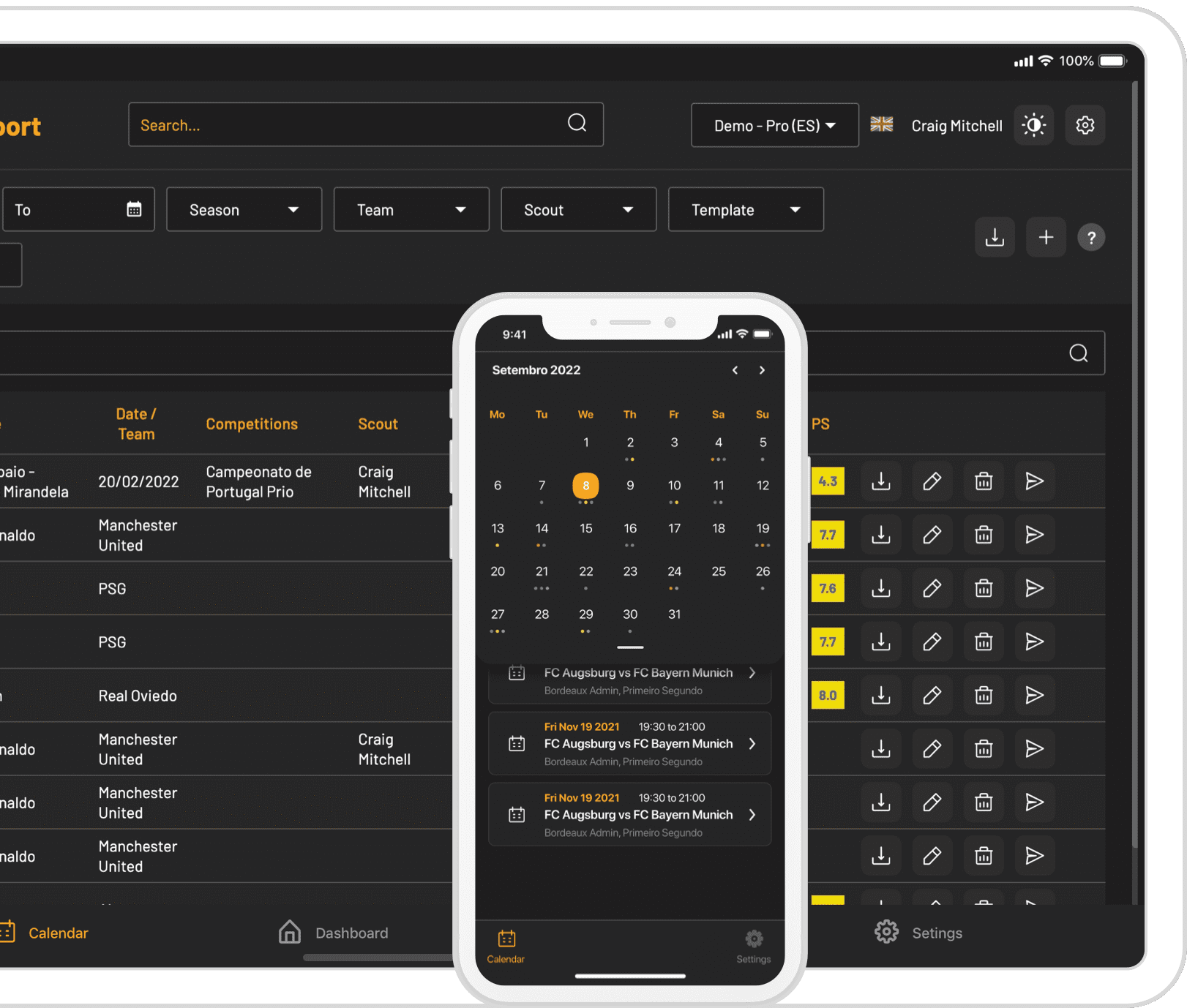 You can create and manage players and teams reports, using our report templates and collaborate with other scouts from your organization.
The calendar feature is also available for everyone and can be used also in a collaborative way.
Scouting System Talent, allows also the creation of fully customized short lists (best11 / shadow teams) and keeps all the export and sharing features from Scouting System Pro.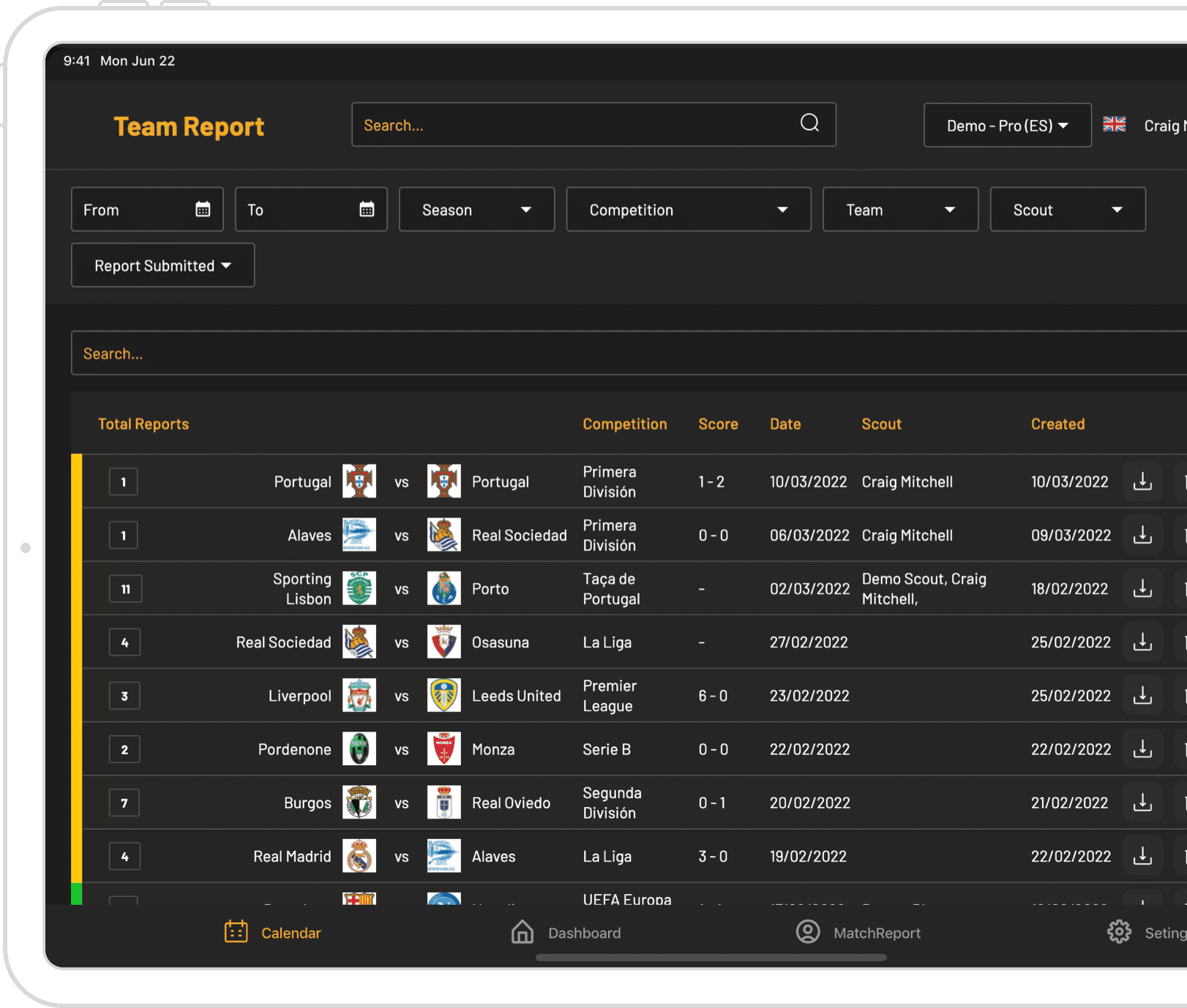 Get in touch with us and experience a live demo of Scouting System, ask questions and get all the answers.
We just need some details from you and soon you will be in touch with our sales specialist.